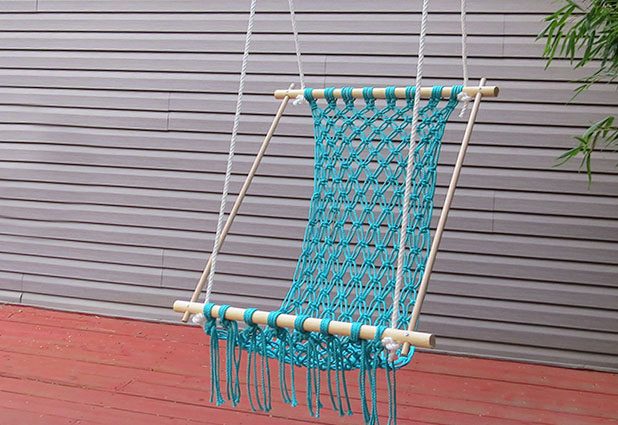 If you have a garden and want to sunbath this summers or have an outdoor party then macramé a hammock on your own! Macrame is an old art of tying knots to cords to create wonderful crafts with simple macrame supplies!
A Macrame Hammock is a great macrame project to add to the decor of your house! If you are wondering how to macrame a hammock then fret not! We have a collection of DIY Tutorials and Instructions on Macrame Hammock Patterns with step-by-step instructions to guide you perfectly.
How to Make a Macramé Hammock: Patterns and Tutorials with Step-by-Step instructions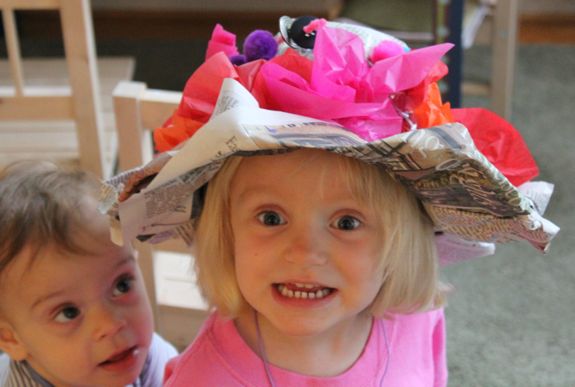 We all have a great fascination for hats! Hats of different shapes, colors, and material to go with our outfits. It's quite a stylish element which adds on to your personality. How would it be if you could make your own hat at your home? Great Idea! Let's explore how some simple household supplies like a newspaper can be turned into a wonderful hat for kids and adults! If you are wondering how to make a newspaper hat fret not! Here are some amazing ideas and tutorials to make them easily with step-by-step instructions!
>> DIY Newspaper Bags <<
Compilation of Easy DIY Tutorials on How to Make a Newspaper Hat
Making a newspaper hat is a great craft for kids! They have a lot of fun in doing this simple craft. Try making on this holiday season! Making Newspaper Hats for Boys is a great delight for your kid!

 

Recycling old newspapers and making derby hats for your kids is an amazing idea! Kids love to be creative with these things and make new crafts! Adding colorful papers to decorate the basic newspaper hat adds on to the charm!

 

A cool handmade newspaper hat decorated and painted to give it the desired look for your little girl! DIY this simple tutorial this festive season!

 

 

 

Time to make some hats for adults! The perfect cowboy hat look!

 

For some reason, kids love these sailor hats! Making these paper sailor hats with a splash of watercolors makes it bright and vibrant! A creative way to craft with your kids!

 

Newspaper Hat Instructions

Folding old newspapers to make some cool and creative hats is a fun-filled experience for kids and adults! Decorate it in your style and flaunt quirky newspaper hats that you can wear!

 

Perfect newspaper craft for preschoolers! Folding newspapers in simple ways to make a hat of your choice!

 

It's a birthday party at your place with a theme, then time to make some cool hats for kids to enjoy with!

 

This tutorial is a great one with step-by-step instructions with photos to make it easy for you to understand all newspaper folds and tips!

 

Video tutorials are easier to follow all instructions to guide you perfectly!

 

Making these cool newspaper sailor hats gets a smile on your kid's face! All instructions in the DIY tutorial to guide you perfectly.

 

Step-by-step instructions on how to origami a hat from a newspaper!

 

 

A great craft project to start with your kids!

 

If you have some cool graffiti printed newspaper, then it's ideal to be used for these hats for kids! It gives it a colorful and cute look which looks amazing on kids!

 

DIY Newspaper Hat Designs

Follow this simple and easy steps to make a newspaper hat today!

 

I loved this pattern and tried this too! Making last minute party hats as a craft activity is super fun! Adorning the hats with beautiful flowers to make it look pretty and stylish!

 

Making big and beautiful newspaper hats for kids in parties!

 

This round newspaper hat is a firm hat made easily in this video tutorial!

 

This Earth day go green and make some recycled crafts with your kids! This newspaper hat is an amazing idea!

 

Simple Ways to Make A Newspaper Hat

Easy tips and techiques to make a newspaper hat quickly!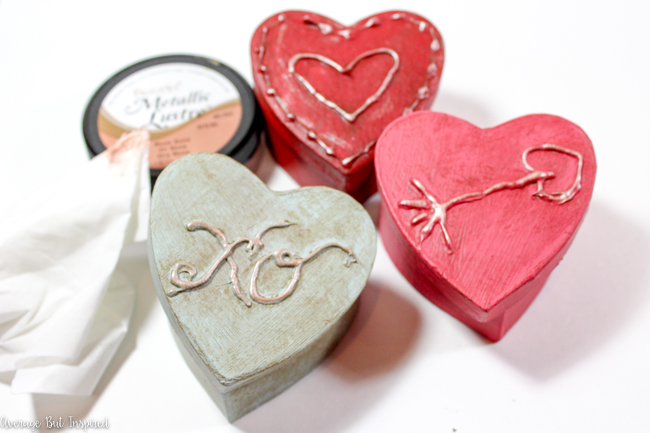 Get creative with an array of choices of DIY paper mache boxes. You can make them of any shape and size. From animal shaped paper mache boxes to letters or numbers and more. Here we share some amazing and unique tutorials on how to make paper mache boxes and decorate them.
Collection of DIY Paper Mache Boxes Tutorials & Ideas
This is an egg shaped paper mache box which is easy and quick to make. It doesn't take days to dry.

 

This Paper Mache Project is a big hit and loved by most readers! Ideal for putting cakes and gifting and easy to make!

 

Cute Paper Mache boxes of different shapes and sizes. They are ideal DIY storage spaces and great for gifting too. Decorate it the way you want.

 

A very sweet paper mache trinket box made for your dressing table. You can make a box or purchase an inexpensive paper mache box of your choice and decorate it.

 

If you are an ardent stamp collector, you will love this. Ideal for all stamp collectors. A vintage feel and a simple tutorial.

The festive season is round the corner. Looking to make some creative paper mache boxes for gifting. This one is very cute where you can personalise the boxes with alphabets.

 

Kids will love this paper mache box! You can use colors of your choice!

 

You can buy some small heart shaped paper mache boxes for this tutorial. Decorating them is fun and interesting.

 

An amazing tutorial which shows different ways to paint paper mache boxes.Pic Courtesy: www.PetScribbles.Com

 

You can use beautiful printed fabric to cover and decorate you paper mache box. Adding buttons, ribbons or accessories to it will add an elegance to the finished look.

 

If you love to do makeovers then go for this tutorial. You can turn inexpensive and simple paper mache boxes into eye-catching and funky boxes at home.

 

If you are in a celebration mood and it's a birthday party try and do something handmade and creative. Making and decorating these round paper mache boxes adds a great element to the decor.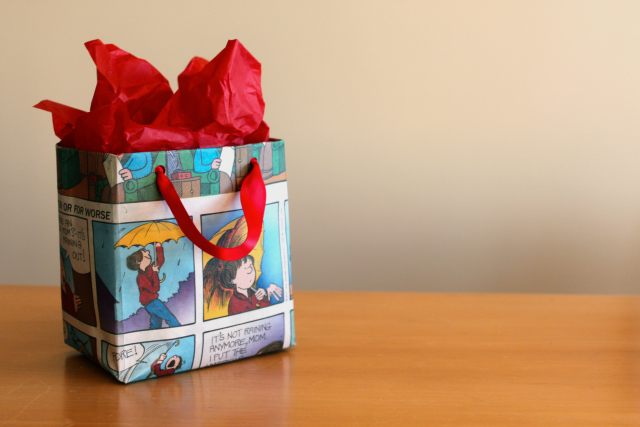 If you are wondering how to put your old newspapers to use and recycle them, then making gift bags is a wonderful idea! You can use old newspapers and decorate them with colors, ribbons, buttons and more elements of your choice.  Here we list a compilation of how to make an eco-friendly paper bag using old newspapers. These designs and ideas are easy, simple for you to make some amazing bags in no time! Time to make some DIY Newspaper Bags this crafty season with detailed instruction in the tutorials.
Compilation of Quick n Easy Tutorials on How to Make Newspaper Bags ~ Step-by-Step Instructions
Putting old stuff to use and creating something worthwhile is a great feeling. If you are sitting idle and you do not have much craft supplies, then fret not! Let's take some newspaper and get creative!
Using newspapers as an alternative to packing papers is a great idea! Sit with your kids and make some cool gift bags out of newspapers and teach them how to recycle newspaper in a perfect way! It's simple, easy and worthy!
This tutorial is an answer to your question how to make newspaper bags at home! With complete step-by-step instructions, this one is easy to follow! Newspapers have different prints, sometimes with colors or black and white! We can choose it as per our requirement!
Reducing the use of plastic bags and replacing it with old newspapers is an eco-friendly idea! Recycling goes very well with creative ideas! It's simple and affordable to create such bags with plastic handles to make it easy to carry!
Go through this tutorial for amazing ideas on making newspaper shopping bags for your groceries and more! The perfect folds and the finesse give it a complete professionally made look!
A great way to avoid waste and upcycle newspapers are creating this bag! This DIY tutorial gives you complete instructions to make a creative one! Adding a handle or folding the top is your choice!
This video tutorial gives you perfect instructions to make newspaper bags without glue and staples! Once you start making it you find it ready in no time!
Time for some newspaper craft with no clutter! Not many supplies required and just by folding your newspaper garbage bags are ready for the bin!
Why purchase gift bags or plastic bags when you can make an innovative and eco-friendly one at home! Handmade and homemade stuff is most special things we can gift our loved ones! Let's start with this newspaper craft project and make some bags of different colors!
Adding some simple elements like a bow, button, or flowers can totally give your newspaper bag a new look! Decorate it with things of your choice and see how amazing some old stacked newspaper can turn to be!
Making gift bags using any paper like old newsprint or brown paper is easy and fun. Time to turn your newspaper into cute little gift bags! These pretty and eco-friendly gift bags are a great idea to add a rustic touch to your party!
Making some beautiful newspaper bags and adorning them with lace looks great! In this tutorial, all you need is some newspaper, lace, and some glue!
Newspaper bags can be put to various uses from shopping bags, treat bags to making bags to keep pots and planters. This tutorial is one of my favorite showcasing a wonderful idea of using newspaper bags! DIY Today!
Get inspired and learn how to make some cool and simple newspaper bags! You can use thread and ribbons to add a handle to the bag and give it a creative touch
This tutorial shows the perfect folds and how neatly you can make a gift bag with old scraped newspaper!
This DIY idea is a great and cute guide to make gift bags for birthdays and parties! Using colorful newspapers with cartoons or graffiti is a great thought! Getting creative with no pocket pinch!
This video tutorial on youtube shows how to make some super cool handbags from newspapers! Using thin strips of newspaper and weaving them in a bag makes the end product look amazing!
Make a strong and durable paper bag with your news journal and get crafty! This one is simple involving some folds and is apt for using for shopping!
This holiday season ask your kids to make these easy to make gift bags from newspapers and go green! A good cause and great craft will make some amazing small gift bags! With the right cut and fold you will make some pretty looking bags in no time! Easy, Fun and Simple! The answer to your how to make gift bags from newspaper question!
his tutorial teaches you to make bags from newspaper journals of different sizes!
Reuse newspaper by making delivery bags out of them! Some simple DIY tips and tricks will help you out!
23. Newspaper Carrier Bags
So next time you dispose of your newspapers, remember to follow these instructions and create beautiful and useful bags which are inexpensive, affordable and can be made with simple techniques!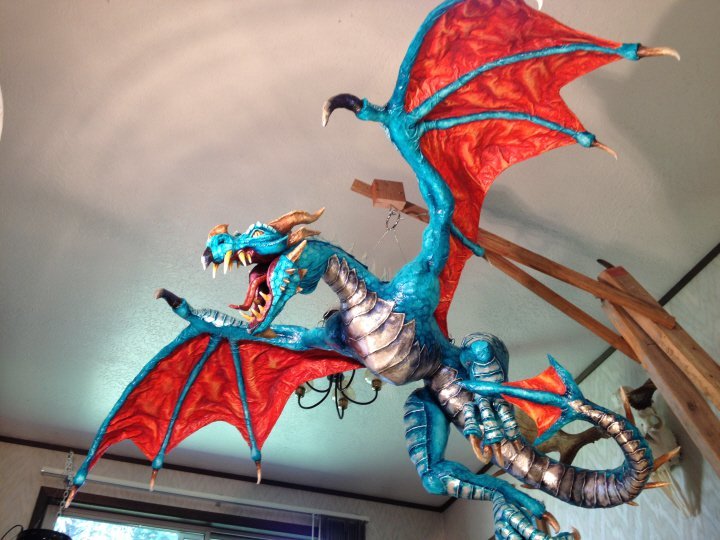 Paper Mache projects are fun to make and trying your hand on a paper mache dragon isn't a daunting task as it may seem. With tons of photos and step-by-step detailed instructions, it will be easy and fun!
Compilation of 7 DIY Paper Mache Dragon with Step-by-Step Instructions
Making a paper mache dragon sculpture is not as difficult as it seems. If you are wondering how to make a Paper Mache Dragon, then we get you this simple tutorial with step-by-step instructions. All you need to put your ideas in creation is dragon some newspapers, paste, masking tape, and paint. And in some creative time, your dragon is ready with paper mache.

 

It's Chinese New Year and you are all set to Paper Mache a Dragon Head to adorn your room. Not a very difficult one to do it yourself. Make this dragon head with some basic paper mache material supplies and make this wonderful dragon head.

 

If you want to craft and create a big dragon then this video tutorial is the right one for you. The finished product looks amazing. I'm sure you won't resist making this. It's explained in detail and won't take much time to make this! Making the teeth gives it a natural look! This tutorial is credited to Gourmet Paper Mache.

 

If you want to create a masterpiece or we can say the ultimate paper mache dragon then you can go for this tutorial. It's a time taking paper mache project which will ultimately turn in to a big real looking dragon. I loved this awesome tutorial!

 

If you want to make a simple and easy paper mache dragon with your kids then go ahead with this tutorial. This dragon is made using bubble wrap. A fun crafty idea for the little fingers to make and paint.

 

If paper mache is your passion, then take it to a new level with this out of the world, ultimate tutorial. It explains each detail step-by-step and helps you in making a wonderful paper mache sea dragon.

 

Actually, in the tutorial, they have finished sanding the eggs and sculpting a baby dragon to go in the nest. Full PDF instructions for the design!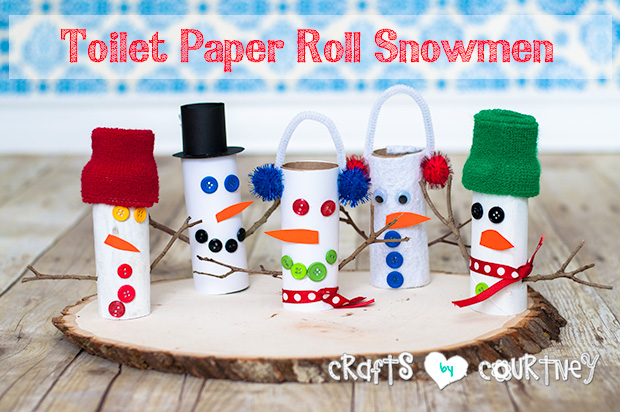 It's craft time and time to think out of box and upcycle some of the scaps and create incredible stuff. Toilet Paper Rolls are available at our house every time. Today we're sharing some amazing toilet paper roll crafts! Simple Ideas and Tutorials with step by step guide for your child to make a great craft. Those rolls can be used to create amazing things that you don't even know was possible. From simple pen stands to art deco wall hangings, you will be stunned to see what imagination is capable of. You will just need a good tutorial and some love for the craft. To get some ideas follow the below provided DIY projects with toilet paper rolls and make them yourselves with the easy and simple instructions.
# Toilet Paper Roll Crafts for Adults
These toilet paper roll crafts are designed for the adults. The precision and the technical finesse needed for the completion of these craft ideas are not suitable for children below 15 years.
Have you ever seen a wreath made out of toilet paper rolls? Well, today is your lucky day. These wreaths are just the right thing as they are eco-friendly and fun to make. Make them with the step by step guide provided in the link.
You can make these amazing flower holders from toilet paper rolls. What? You don't believe? Then you should make them and see for yourself. The instructions will help you all the way.
Is your desk in complete disarray? Is it difficult for you to find anything from your desk drawer or the face of the table? Are your pens and pencils creating a fuss? Well, you have the perfect solution. Make these pencil holders using toilet paper rolls and organize your desk like a pro.
There are no limitations to what you can do with creativity. These wall decors came out of nowhere. The toilet paper rolls for wall décor? Apparently, it is as real as it can get. Make them with the help of the DIY tutorial.
# Toilet Paper Roll Crafts for Kids
Now, these are just for everyone. Kids should have all the fun and they will, making these, as these are basic level crafts that any kid will be able to do, easily. This is also a great opportunity to teach your kids about recycling and creativity. This is an aspect you should always encourage.
Christmas is nothing without a snowman. You have seen how your kids love a snowman. So why not engage them in making these? The tutorial is easy and any kid will be able to make them. You may not even have to help them.
All kids love butterflies. How many times have they asked you to go to a park so that they can see some butterflies? Too many, you will say. Now bring those butterflies home with these beautiful toilet paper roll butterfly craft.
Nature and kids have a unique relationship. They love anything that is in nature. And ladybirds make no exception. They are amazing. These cute ladybird crafts are sure to make your kid extremely happy. And they can make these themselves!
Celebrating holidays call for your crafty side to wake up. Yes, getting crafty with kids and family is essential for holidays. Now you have got another reason, with these toilet paper roll crafts, which you must make with your kids to have bucket loads of fun.
Minion is the trending thing now. These little yellow munchkins have been the craze of millions of kids around the world. Kids love these minions. So you must encourage your kids to make these as they will have a hoot getting creative for some time.
You can make these cute little animals using toilet paper rolls or let you kids have a fun time creating these. They are so amazing that your kids will have the time of their life making them.
For some reasons kids love dinosaurs. This will be a perfect craft idea for your kids. This is one of the best DIY projects with toilet paper rolls that your kid can make.
Halloween is incomplete without a bright orange pumpkin. This Halloween decorates your lawn with these pumpkins made of toilet paper rolls. You can even store candies in them. Your kids will absolutely adore it.
Is your child just a toddler? Well, finding crafts for a toddler is really difficult, but not impossible. You have come to the right place as here you will find this fantastic craft idea using empty toilet paper rolls specifically designed for your toddler.
Make these interesting Octopus from your toilet paper rolls and amaze everyone. Easy and quick to make. Video tutorial included!
Make this cute bunny with your toilet paper roll in different colors and use as decoratives!
Check out these craft ideas using empty toilet paper rolls to makecute penguins. It's an interesting way to recycle your toilet rolls while having some fun in your craft time.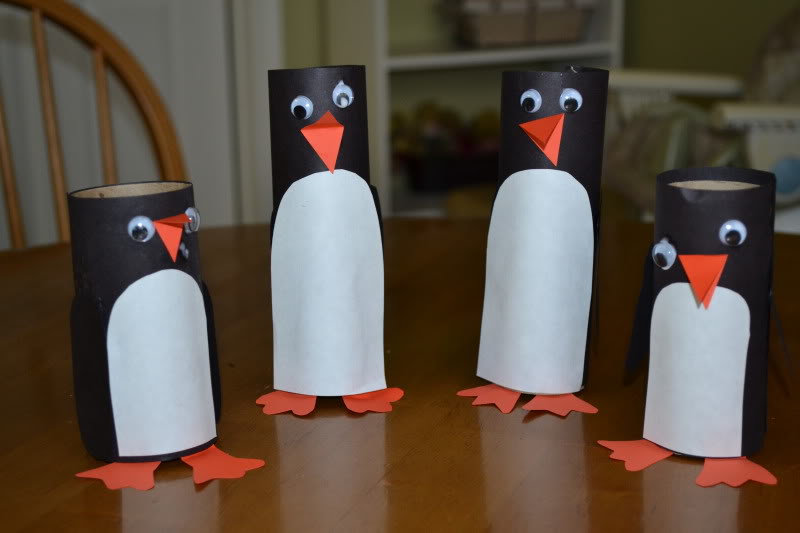 Wondering how to make binoculars from empty rolls of toilet paper? Stress not! This tutorial guides you with step-by-step instructions on it.
This vacation all you need to unleash your child's creativity a glue, markers, scissors, construction paper and toilet paper tubes. Spend some creative time with your kids and Do-it-Youself!
# Christmas Crafts with Toilet Paper Rolls
'Tis the season to be jolly… And how more jolly can you be than making these toilet paper crafts with your whole family? Isn't that what Christmas is all about – being with your family and loved ones?
You know why these are incredible? Because they are fun to make and look how cute they are. You can use them as ornaments and you can use them to store candies and small gifts. You can even decorate the house to bring a Christmassy feel to it.
Toilet paper can be used in a number of ways to create various stuff. One way is by using toilet paper to produce paper mache which in turn can be used to make these wonderful snowmen. How amazing your Christmas would be. The quick and simple step by step guide will help you throughout the process to make it very quick and easy to make.
Halloween is the best time to get crafty with your kids; after all, this is your kids' favorite holiday! While decorating for Halloween you can always opt for some creative things. You can get yourself and your kids to involve in DIY projects with toilet paper rolls and other empty toilet paper roll crafts.
Brighten up this Easter with these great craft ideas using empty toilet paper rolls. They are easy and simple and are really fun to make. Give your child the joy of creating these with their own hands.
# Thanksgiving Crafts with Toilet Paper Rolls
This is another family gathering. All your close and distant family members are going to come to your house and micro-scrutinize everything that you have done. So shut them all up with this thanksgiving craft. They will be too surprised to say anything.
Who knew Thanksgiving can be this fun? Making this can be really helpful to tackle the usual family drama that comes with the annual Thanksgiving gathering. The instructions will help you make them.
The day to celebrate your love can be a little bit more special. And you know what is going to add that little spark? These toilet paper roll crafts that you will make for your loved one this Valentines Day. The easy tutorial has many ideas will guide you to the completion of the craft.
Now that you have gathered all the information needed to create some great things out of toilet paper, why wait and keep on reading this? Get up, collect as many toilet paper rolls as you can and get on with the business. Go, now!