20 Amazing DIY Burlap Christmas Tree Skirt Patterns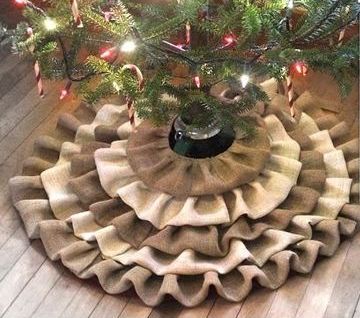 Burlap is a popular and timeless fabric. It is one of the hottest home trends this season for crafters to make interesting burlap projects. Christmas is right around the corner. A Christmas tree wouldn't be complete without a beautiful tree skirt. Let's explore some interesting Burlap Christmas Tree Skirt Tutorials & Ideas explaining different ways of making Burlap Christmas Tree Skirt!  Make white tree skirts or colored ones to match your winter wonderland theme.
Collection of How to Make Elegant Burlap Christmas Tree Skirt Tutorials
I hope this Christmas amidst all the excitement and decorations, your Christmas Tree is getting highlighted with some bells, ornaments, glowing lights, stockings, tassels and a wonderful handmade tree skirt made out of burlap. Share your creations with us!
Leave a comment