25 Crochet Diaper Cover Patterns *FREE*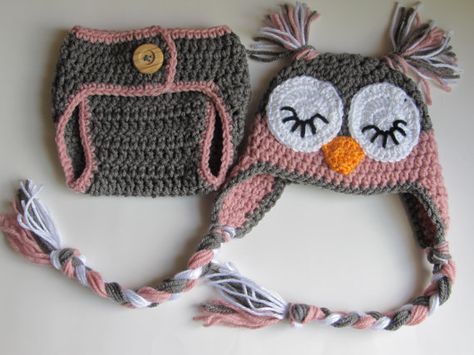 If you know the art of crocheting you can practically crochet anything with a hook and some yarn. From cool halter tops to warm socks, everything handmade! However, if you are expecting a new bundle of joy, these crochet diaper covers will make unique baby shower gifts and will be special for personal use too.
These free crochet diaper cover patterns are perfect for a baby, whether you want to use it as a  special photo prop or an everyday clothing item. The diaper covers come in all sizes, so you'll find patterns for 0-3 months as well as a free crochet diaper cover pattern for 3-6 months. These gorgeous crochet covers make your baby look fashionable and cute at the same time.
25 Unique Crochet Diaper Cover Patterns with Instructions
This pretty is easy crochet pattern for babies 0-3 months old. It makes a cute gift or you can make it for your baby! You can crochet it in the combination of different colors. An ideal pattern for all baseball lovers.

 

The chunky yarn used to crochet this little diaper makes it adorable. You can add a button to the flab to add a creative element to it. The color used is a neutral one, you can choose from others if you know its a baby girl/boy.

 

This design is for all Disney lovers! If you are expecting twins, this is a great pattern for both boys and girls. The cute buttons added to the pattern gives it a complete look.

 

A cute pattern for your newborn princess. The combination of white and pink frills is ideal to go with any dress. You can try other combinations too.

 

This set of diaper cover and hat is the perfect gift for your young child to keep him warm and cozy. The diaper cover has edging matching the hat, which will surely grab everyone's attention. This will make your baby look adorable every time they wear this.

 

Crochet Deer Hat and Diaper Cover Pattern

Babies will love to sport these cute animal looks. The giraffe cap and cover will make your kid look adorable.

 

Try crocheting this modern high waist diapers for your little ones. You can use different colors and add cute bows and pom poms to tie it up and make cute bloomers. These cozy covers are in neutral shades and it can go with any ensemble.

 

Some stacked yarn this winters should be a great inspiration to make these cute designs for the little toddlers. The linked tutorial has instructions to make the full set including the hat, socks, and the diaper cover. They have used daisies and butterflies to embellish the set.

 

For all soccer lover dads, here is a cool soccer-inspired diaper cover and hat for your little boy.

 

This simple Diaper Cover doesn't come with any buttons. It's a sweet crochet ribbing for a snug fit for your little one.

 

There are so many newborn girls out there that would look amazing in this pretty diaper cover. Follow instructions in the linked video tutorial to make your own diaper cover in no time.

 

It's a nice and easy project which is good for beginners too. You need to know basic crochet stitches to create your own design for your kiddo.

 

You can't go wrong with a character-inspired crochet pattern for an adorable look. Try making these cutesy cartoon designs and get a smile on your baby's face.

 

This is one of the few crochet patterns that actually covers the whole diaper!

 

One of the cutest newborn sets to dress your little one for this Christmas. A handmade set is always special, one knitted with love and care.

 
Leave a comment