22+ DIY Pine Cone Flowers Craft Ideas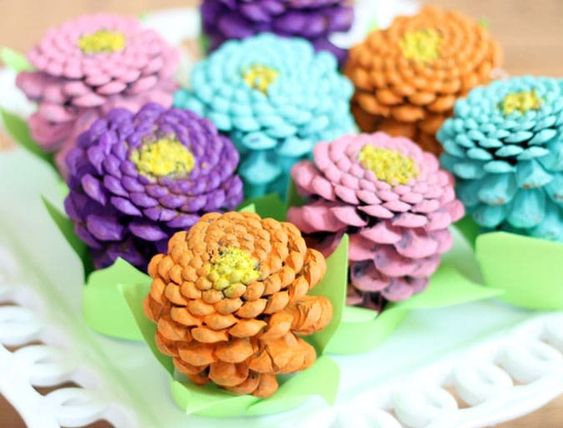 Pine cones crafts is a wonderful way to make ornaments, centerpieces, and wreaths, especially during the holiday season. They are easily available and make unique and inexpensive crafts and are amazing for creating Christmas tree toppers and garlands too. This Fall you can make your own handmade flowers with pine cones and use them as decorations, arrange them as a bouquet or even use them on wreaths. Painting them with different colors and adorning them with glitters, ribbons will add to the faux flower charm.
We have rounded up some DIYs which will help you in making pine cone flowers with step-by-step instructions. The project needs very basic supplies like pine cones, paints, glitters and a cutter to cut the base of the pinecone depending on your design.
20 Tutorials to Make Pine Cone Flowers at Home
Leave a comment