12 DIY Mason Jar Aquarium Ideas for Kids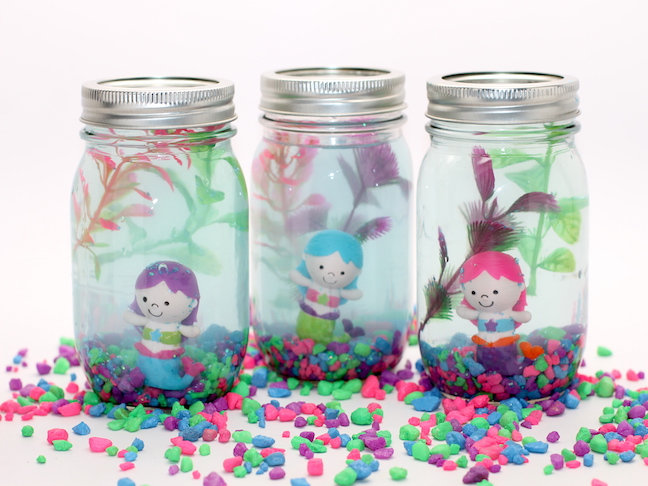 Aquariums add an interesting addition to your interiors in-home or office. But maintaining real fishes can be an expensive and time-consuming affair. If you have kids who ask for a new pet repeatedly, then a fun alternative is to set up a fake aquarium. Mason jar aquariums will give you the look you want without the work or the responsibility of keeping live creatures healthy. This DIY project is a fun craft for kids, who can use their creativity to make small realistic fish tanks with mason jars.
Also See: How to Make Your Own Fish Tank Coffee Table
Supplies needed for the project;
Mason Jars with metal lids, Plastic Mason Jars for young kids.
Food Color, Glitters, Glycerine
Toy Fishes, Plastic plants
Aquarium gravel/stones
Water
How to Make Mason Jar Toy Fish Tank at Home
*Note: This mason jar aquarium is not suitable for live fish or animals. It's for pretend play only.
Even without a real fish, these aquariums and mini fish tanks are cool to look at and are good decoration for your room. I hope you have fun making yours, do share your creations with us.
Leave a comment