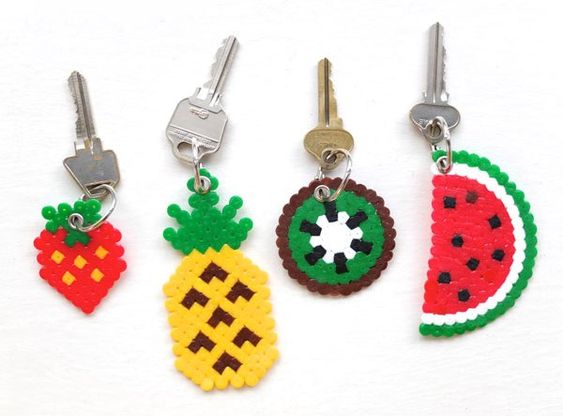 Perler beads also known as Hama beads are a surprisingly versatile craft material for kids and adults too. Perler bead keychains can be a great way to accessorize a purse, backpack, or lanyard in a unique and inexpensive way. We have compiled some cute DIYs and tutorials with free Perler bead template in most of them, which are printable and can be downloaded for free.
        Supplies Needed to Make Perler Bead Keychains
Perler Beads (also known as Hama Beads or Melty Beads, Fuse Beads)
A Hama bead tray/Perler Bead Peg Board
Keyring
Iron & Baking Paper
A little bit of wire/leather string to attach the beads to the keyring
How to Make Perler Bead Keychains with Step-by-Step Instructions in Tutorials
I think these key rings would make a great gift for Father's Day or Mother's Day too, or for an Aunt at Christmas. Just follow the instructions to create your design from the list above!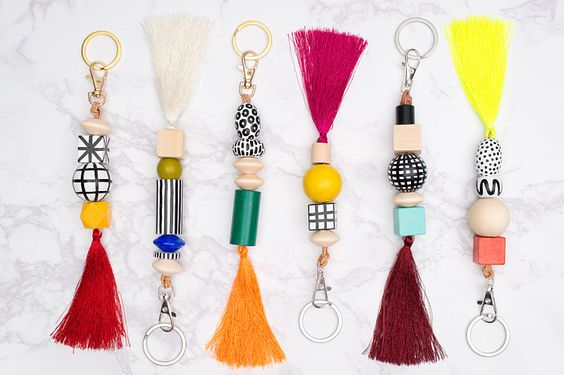 If you like creating accessories and keychains then try beading stylish designs. You can bead keychains in different ways, varying from Perler beads, gumball beads, seed beads, Hama beads etc. The DIYs listed below have used a variety of beads such as clay, plastic, seed, wood, metal etc. Go through the various DIYs and Tutorials with detailed step-by-step instructions showing you how to make beaded keychains.
You May Also Like ~ "DIY Cute Keychain Ideas"
How to Make Keychains with Beads ~ Tutorials with Step-by-Step Instructions